SHINE BRIGHT WITH TWINKLING CHRISTMAS LIGHTS THIS YEAR
Welcome to Good Faith Holiday Lighting
Transform Your Holiday Season with Professional Christmas Lighting!
Are you tired of the hassle of untangling strings of lights, climbing ladders, and spending countless hours decorating your home for the holidays? Do you dream of having a stunning holiday light display without the stress and strain? Look no further than Good Faith Holiday Lighting!
About Us
At Good Faith Holiday Lighting, we are your holiday lighting experts. We specialize in the design, installation, maintenance, and removal of beautiful Christmas lighting displays. We have specialized in custom Christmas lighting services for over 16 years and have installed Christmas lights on over 140 commercial and residential properties throughout the Kansas City Metropolitan area. Our team of experienced professionals takes the stress out of holiday decorating, so you can focus on what truly matters – spending quality time with your loved ones.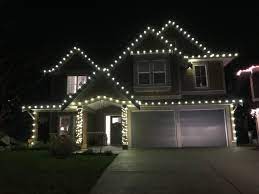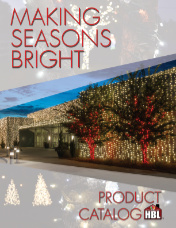 You can take a look at the Holiday Bright Lights online store and also be able to download the Product Catalog to review the immense ideas for all your outdoor holiday lighting options and much more.
Why Choose Us?
Professional Design: Our expert designers will work with you to create a customized lighting display that fits your vision and complements your property perfectly.

Quality Materials: We use only the highest quality LED lights and decorations, ensuring your display shines brightly throughout the holiday season while being energy-efficient.

Safe Installation: Say goodbye to dangerous climbs up ladders and tangled wires. Our skilled technicians handle all aspects of installation, ensuring your safety and peace of mind.

Timely Setup: We understand that you want your home to shine for the holidays, so we work efficiently to have your display ready when you need it.

Maintenance: If a bulb goes out or something needs adjustment, we're just a call away. We'll promptly address any issues to keep your display looking flawless.

Eco-Friendly Practices: We care about the environment. Our LED lights are energy-efficient, and we recycle materials to reduce our carbon footprint.

Stress-Free Takedown: When the holidays are over, we'll take down your display with the same care and professionalism used during installation.
DON'T RISK A FALL TRYING TO HANG YOUR CHRISTMAS LIGHTS
Our Process
Consultation: We start by discussing your vision and requirements. Our design team will collaborate with you to create a plan that fits your budget and style.

Installation: Our skilled technicians will install your lights and decorations efficiently and safely.

Maintenance: We'll regularly check your display to ensure it looks its best all season long.

Takedown: When the holiday season ends, we'll carefully remove and store your decorations.
Ready to make your holidays brighter and stress-free? Contact us today for a free consultation and quote. Let's turn your holiday lighting dreams into a reality!
Contact Information
Good Faith Holiday Lighting Phone: (913) 226-7073
Join our many satisfied customers who trust us to make their holidays shine. Let Good Faith Holiday Lighting be your holiday decorating partner.